*. . . . .* . . . . * . . . . * Updates *. . . . .* . . . . * . . . . *

A moment in time, these 4 gurlies were the corner gang of sec4i (4 of us sat in front of the class despite our height, cos Ms Chng apparently wanted us to pay attention). Today they reunite to paint the town red. (ok blue, since we were at wisma)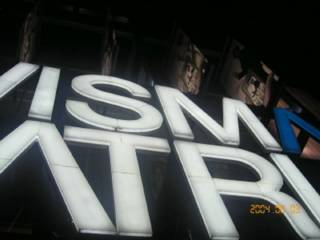 ::Pho Chine right outside Wisma::
A peep @ our yummiliccciouss dinz.

::our appetizer, e super fresh Vietnamese roll wrapped in rice paper::



::hur hur, my vegetarian seafood noodles is here!!::



::can I like eat already...??::



::yea yea, I had herb fish & chips instead in a Vietnamese rest.::
We went on frolicking our night away gossiping about who & who, how they are now. Funny things dat our teacher used to do, like Ms Teng who uses a mic in class, Ms Chung with her big ribbon on her hair day in day out, Ms Ma who made use of Wendee & me during chemistry class to climb 4 storey down & 4 storey up to carry their workbooks when it was our free period, & sorts. How the study tables outside the AVA rooms are the meeting place of some couples & also our frequent location for our revision. The comparison between sec4J & 4I teachers day performance. Obviously ours was a blast! Amazingly we coordinated the class, roped in everyone & choreograph the dance steps to Rock Around the Clock. And I'm proud to say both May & I did a splendid job! (Shall go find the pictures when I get home) Oh oh! How can I forget the time we bought a LACEY RED BRA for Ms Chung after sec2 streaming. Haha, boy were we a cheeky bunch! Loads & loads of stories too tell lar! All the nostalgic feelings gushing in already.
Read: I MISS MY SECONDARY SCHOOL DAYS!!
Sad to say now no longer stands at ware it was during our time. I believe if we were all to go back there, our tear ducts will sure to leak..
ONWARD

GE

SS

IANS!

::Love ya gurls!!::