A butterscotch latte, and some upbeat music in the attempt to cure my hypertension state of mind - Failed

An attempt in creating a collage with pictures that caused my active tear ducts and heart pumping real hard to cure me especially its me after my pms state - Success

Before I produce my oh-so-wonderful work, can I jus say Susan Fournier has this thing for consumer-brand research, that is currently driving me into this (without a doubt) rampage state. HOW da hell can someone love research that MUCH??!??!??????!!!!!

My way of stress relieve..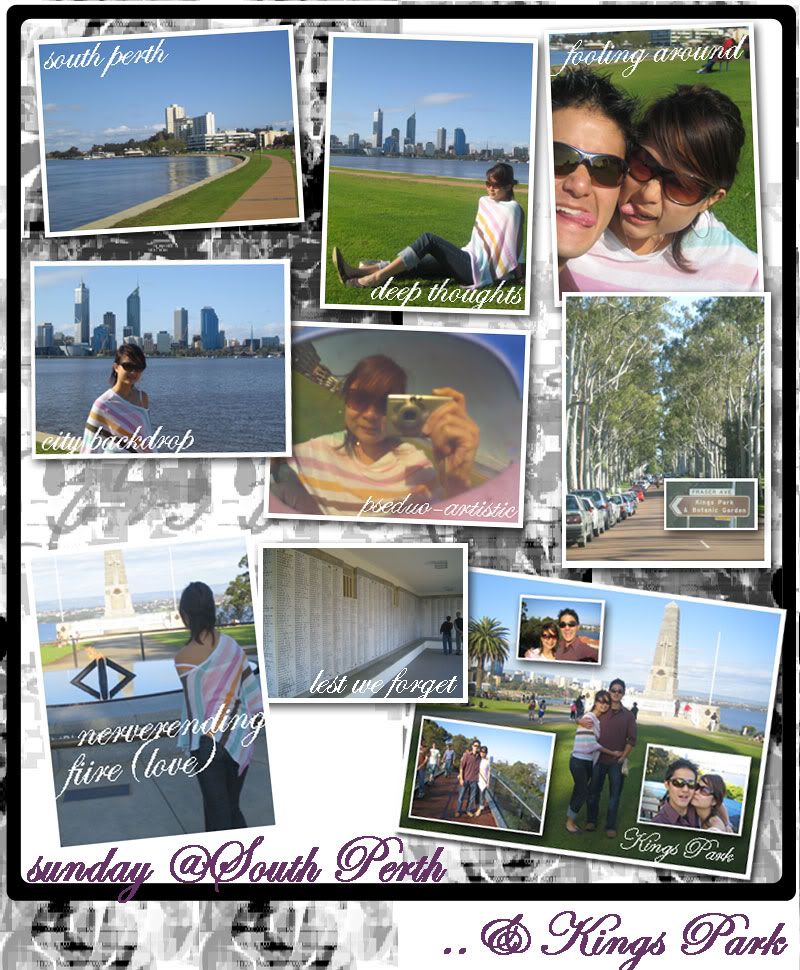 ::For the day (Click on collage for clearer viewing)::

and..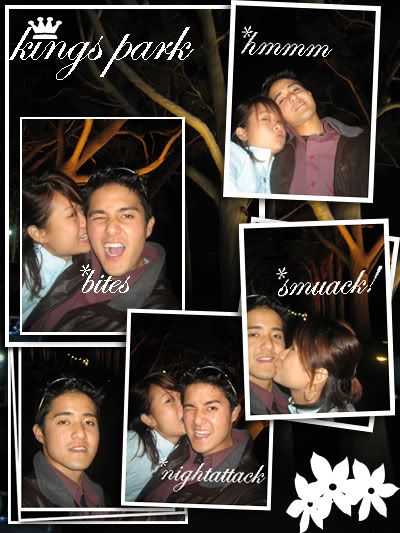 ::the night::

2 compositions for a day worth of pix. Can you guess the number of pix we took in the span of 9 days? Hehz.. Enjoy!