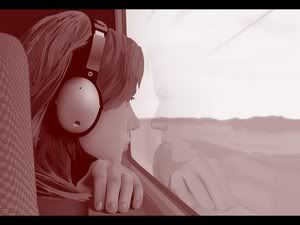 Time to time, I love to reflect upon wot I have done and am I like. Am I the same ol' eun or has the bitchy one resurfaced? However, I have been too caught up with all the fun that I have lost myself. Of late, I reckon the selfish bit of me might be jus mingling its way out. Thus, I think its time for me to keep myself checked.
I think I have the most generous & loving parents. For those close to me would have known my parents & would agree with me on this.For the many things they've given to my brother & I and to my friends, its unconditional. To them, money can always be earned back. For all they matter is that my bro & I are happy & healthy and would give the best to us esp. of thgs they dun get when they were younger. And I love them for that.
The reason why I narrated this potion is that at times, I would like to think that I have inherited this genes of theirs. Yet, not at times. For I believe human kind & nature of things have changed. People take advantage of those who are nice. People become overboard, ruthless, & cunning. In prevention, people also become skeptical & wary of one other. In order to protect, they become selfish. So nice people change. And the cycle repeats. Wot have become of everyone? Do nice people survive in this century? Or rather, can they?
Do the traditional way of living and social norms & values exist in society today? Or have they disappeared together with time & money?
Maybe I should do a empirical testing on this proposition.
- Signing out,
Skeptical Self